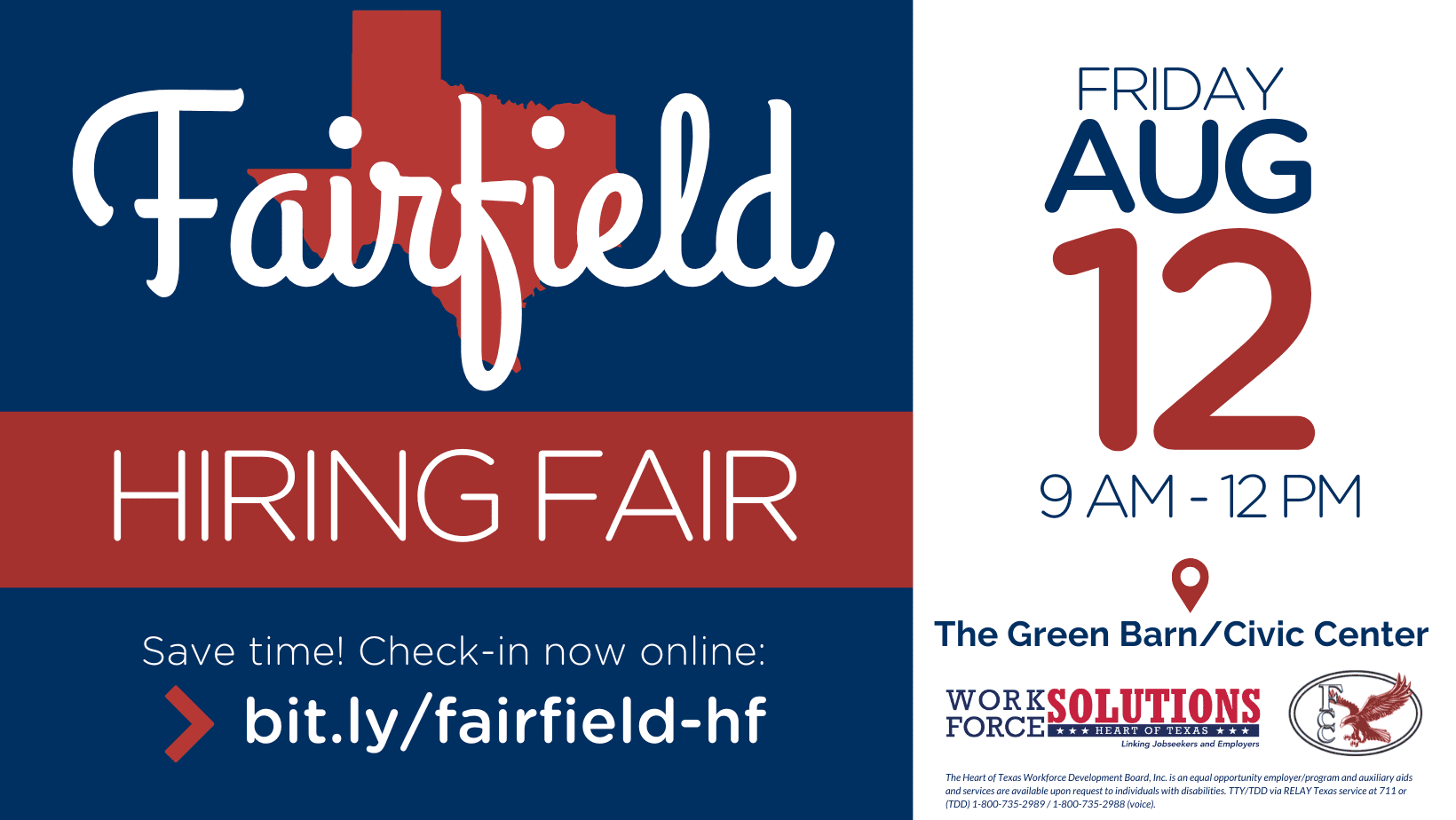 Fairfield Hiring Fair
???? Explore local job opportunities ???? Apply and interview on-site ✅ Get hired! The Fairfield Hiring Fair is happening Friday, August 12, 9 AM – 12 PM. Details below. ????
???? Attend any time, Friday, August 12, between 9 AM – 12 PM
???? The Green Barn/Civic Center: 839 E. Commerce St. Fairfield, TX 75840
This hiring fair is brought to you in partnership by The Fairfield Chamber of Commerce and Workforce Solutions for the Heart of Texas.