Workintexas.com VIRTUAL WORKSHOPS
Need help with your job search using WorkinTexas? Our live virtual workshops connect you with one of our Career Specialists who will provide step-by-step instructions on how to create a WorkinTexas account, upload or create a resume in WorkinTexas, set up job search alerts and more. If you're looking for virtual hiring events, click the button below.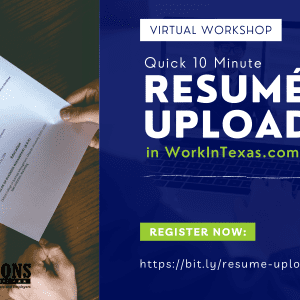 Join us for a Live workshop via Zoom that will
...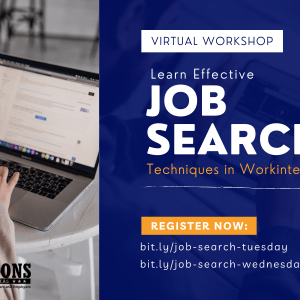 Let your WorkinTexas.com profile do all the work for you.
...
No event found!