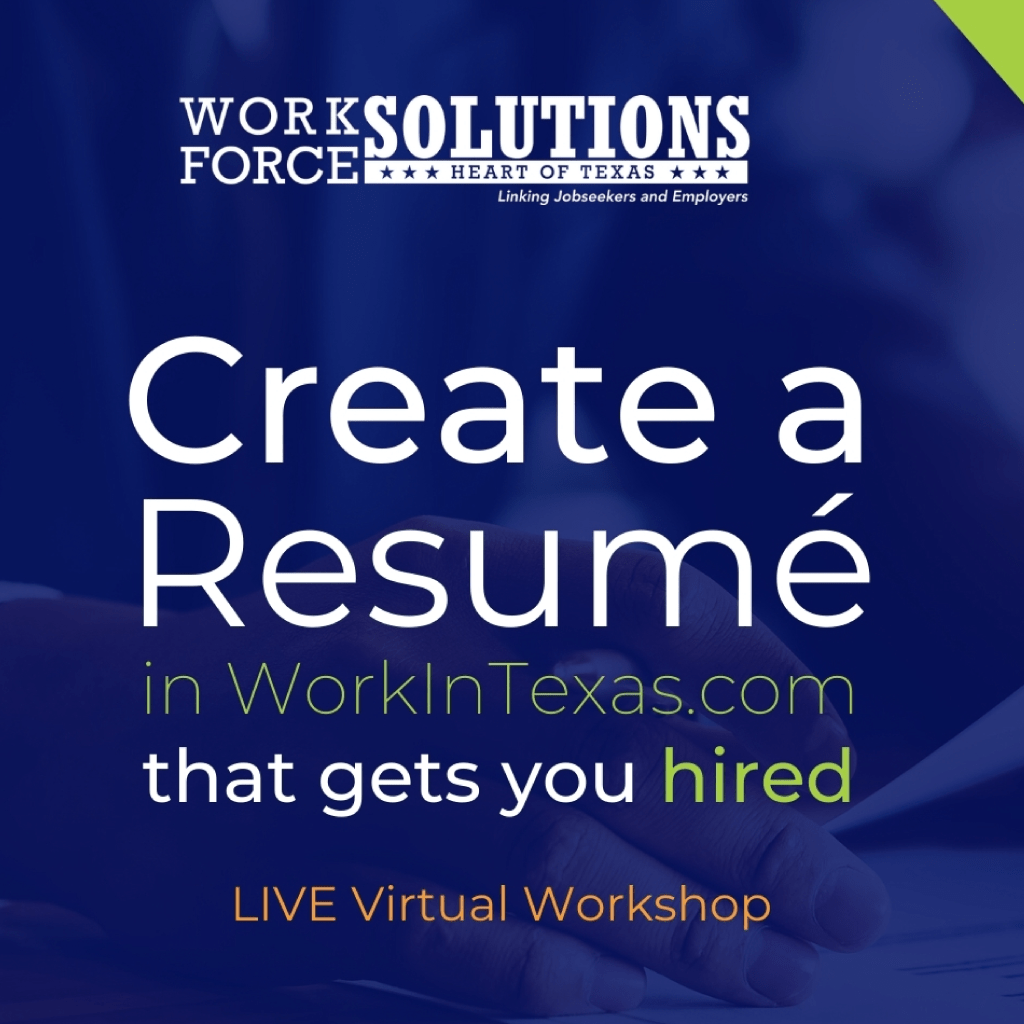 Create a Resume that Gets You HIRED! | Tuesday
Join us for a Live workshop via Zoom and learn step-by-step how to create a resume that gets you hired! We'll show you how to create your resume using the WorkinTexas.com Resume Builder in your account so that you can increase your job search matches and automate your online job search! This event is an acceptable work search activity for maintaining unemployment benefits.
Please note that you can only register for the next scheduled event. If you are trying to register for a future date, please check back the day before that event.