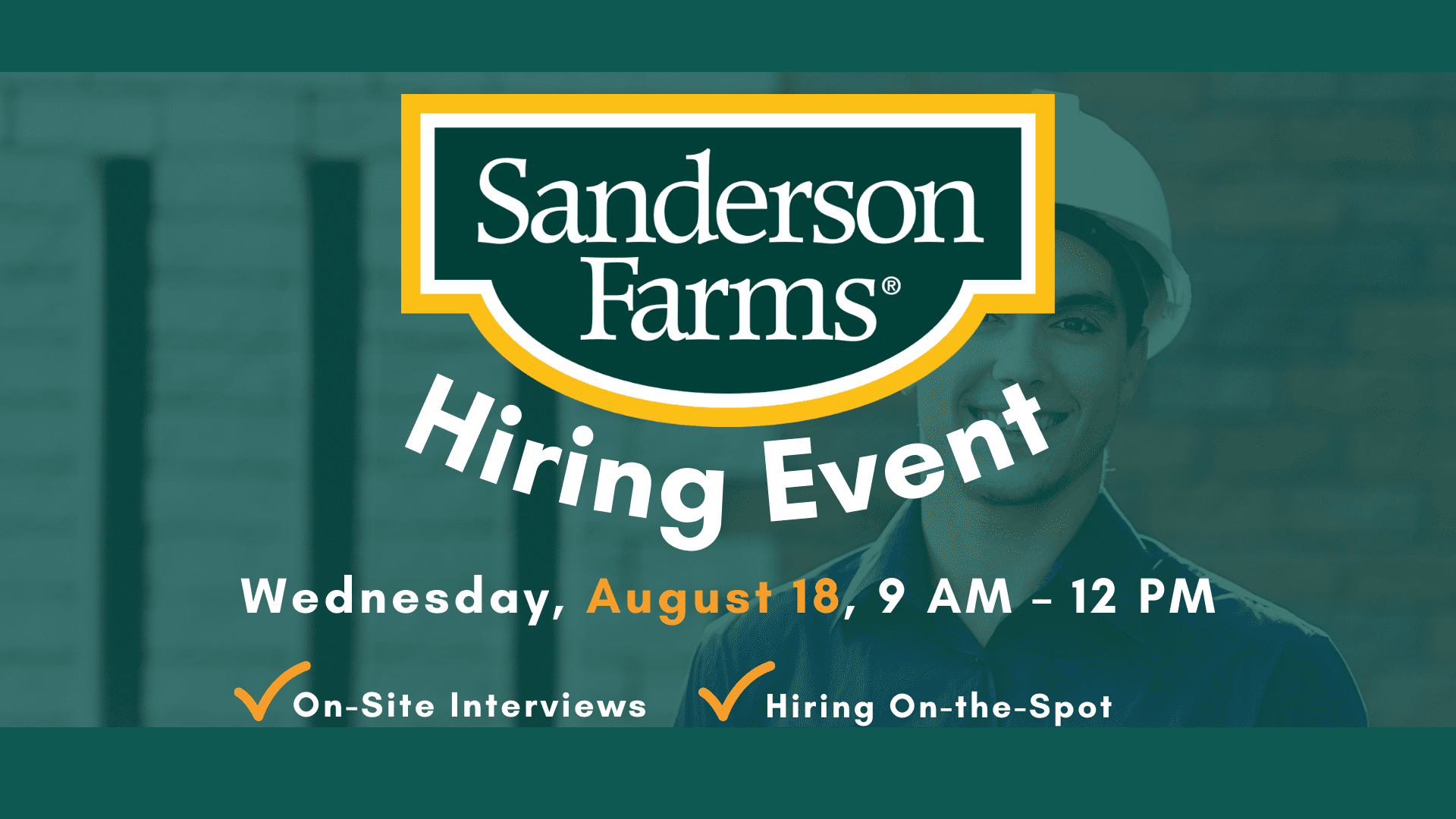 Sanderson Farms Hiring Event
Sanderson Farms is hiring! If you're looking for work, attend their in-person hiring event Wednesday, August 18, for on-site interviews and an opportunity to get hired on the spot. Details below! ????
???? Event Date/Time: Wednesday, August 18, 9 AM – 12 PM
????Apply in-person during the event at: McLennan County Workforce Solutions Center – 1416 S New Road, Waco, TX 76711
????Pay/Schedule:
1st Shift: $14.45 – $15.90 | Hours: 7:30 AM – 4:30 PM
2nd Shift: $14.95 – $16.40 | Hours: 4:20 PM – 1:45 AM
???? Benefits:
Health/Dental/Vision/Life Insurance
401K Retirement Match
Paid Sick/Holiday/Vacation Days
Preparation tips:
Bring your resume. (optional)
Bring your ID and Social Security Card.
Dress for the interview.
For more info on preparing for an in-person hiring event, click here.