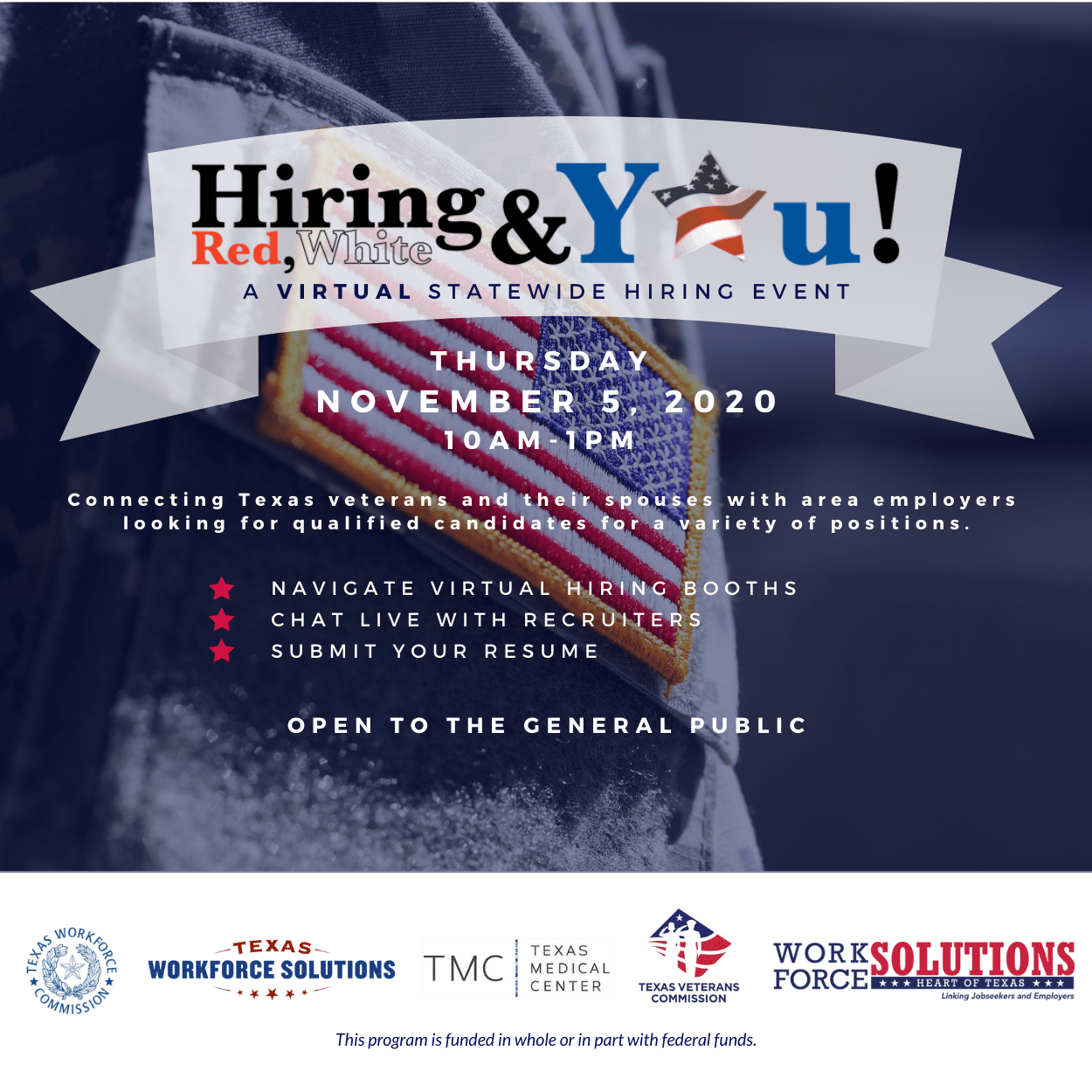 Hiring Red, White & You! Virtual Hiring Fair
The annual Hiring Red, White & You! Hiring Fair connects military veterans, service members, and their spouses with jobs. The Workforce Solutions for the Heart of Texas virtual hiring event features employers hiring in our 6-county service area (Bosque, Falls, Freestone, Hill, Limestone, and McLennan). During the virtual event, you can visit virtual hiring booths of each employer, view job openings, submit your resume for instant review and chat live with hiring managers. Click here to register!
Looking to get hired in a different county? Click here to view Hiring Red, White & You! hiring events taking place in Texas by region November 5.