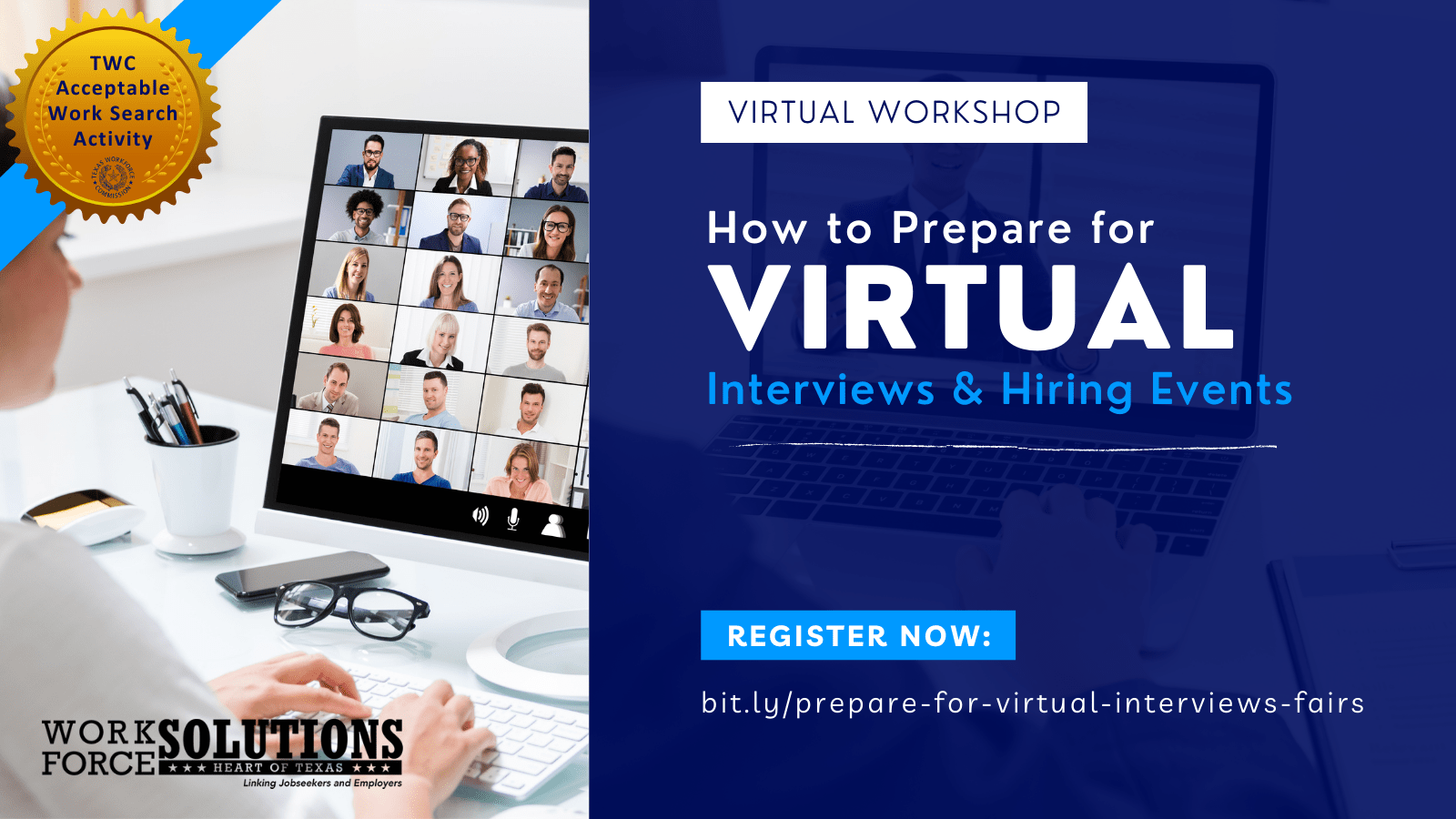 Prepare for Virtual Interviews & Hiring Events | Wednesday
Join us for a Live workshop via Zoom that will show you how to prepare for virtual interviews & hiring fairs. This event is a TWC acceptable work search activity.
Please note that you can only register for the next scheduled event. If you are trying to register for a future date, please check back the day before that event.