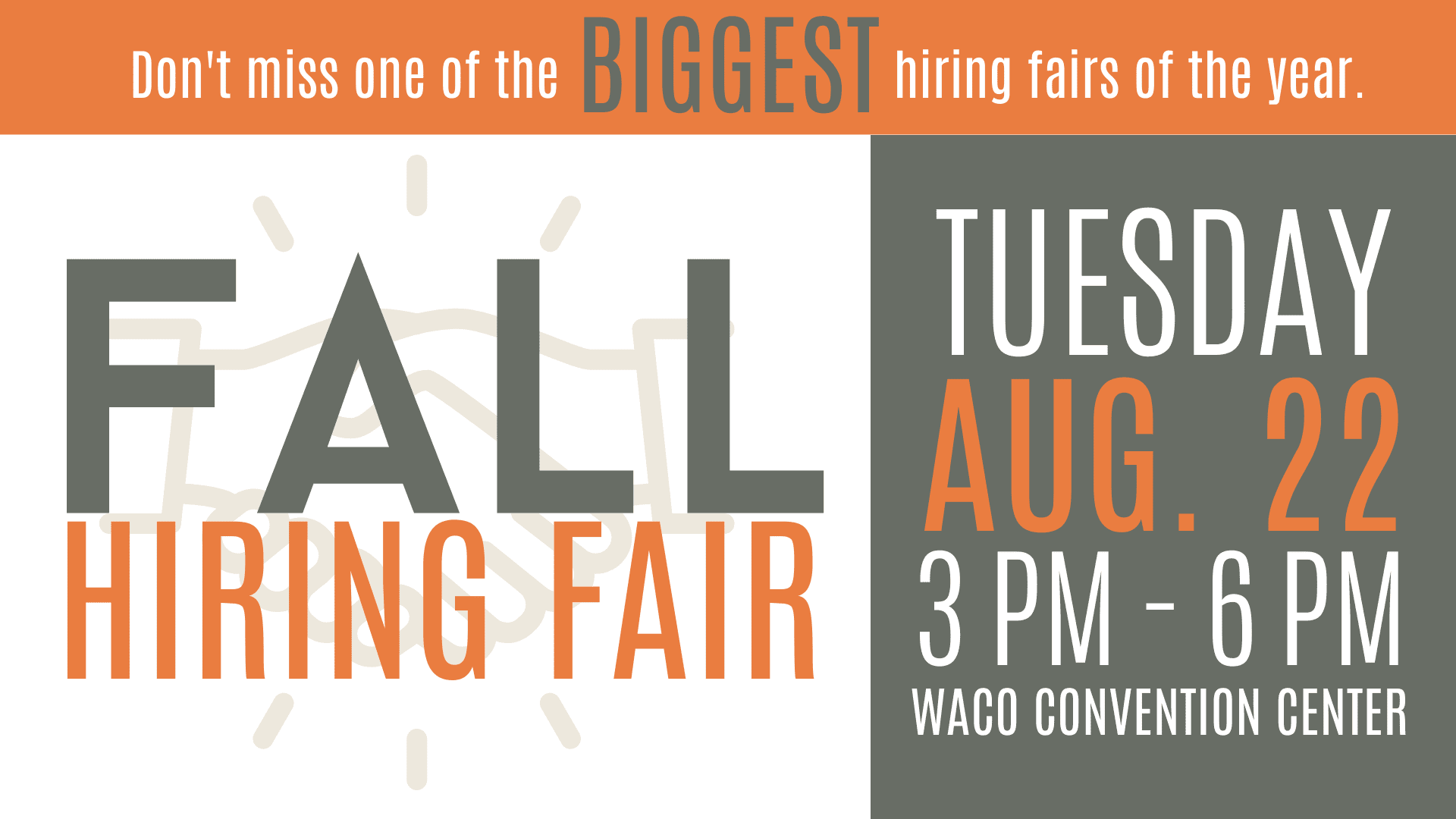 Fall Hiring Fair
Don't miss one of our BIGGEST Hiring Fairs of the year- the Fall Hiring Fair! Mark your calendars for Tuesday, August 22, and don't miss this opportunity to connect with key decision-makers from over 60 businesses, all looking to fill a whopping 1,000+ job openings! Save time and skip the line, check in online now.
When: Drop by any time on Tuesday, August 22, between 3 PM and 6 PM.
Where: McLennan Hall, Waco Convention Center, 100 Washington Ave, Waco, TX 76701.
Why: This event will put you ahead of the competition as you'll have direct access to recruiters and hiring managers. Get ready to be a front-runner for coveted job openings!
Who: Participating employers come from McLennan, Limestone, Hill, Freestone, Falls, and Bosque Counties.