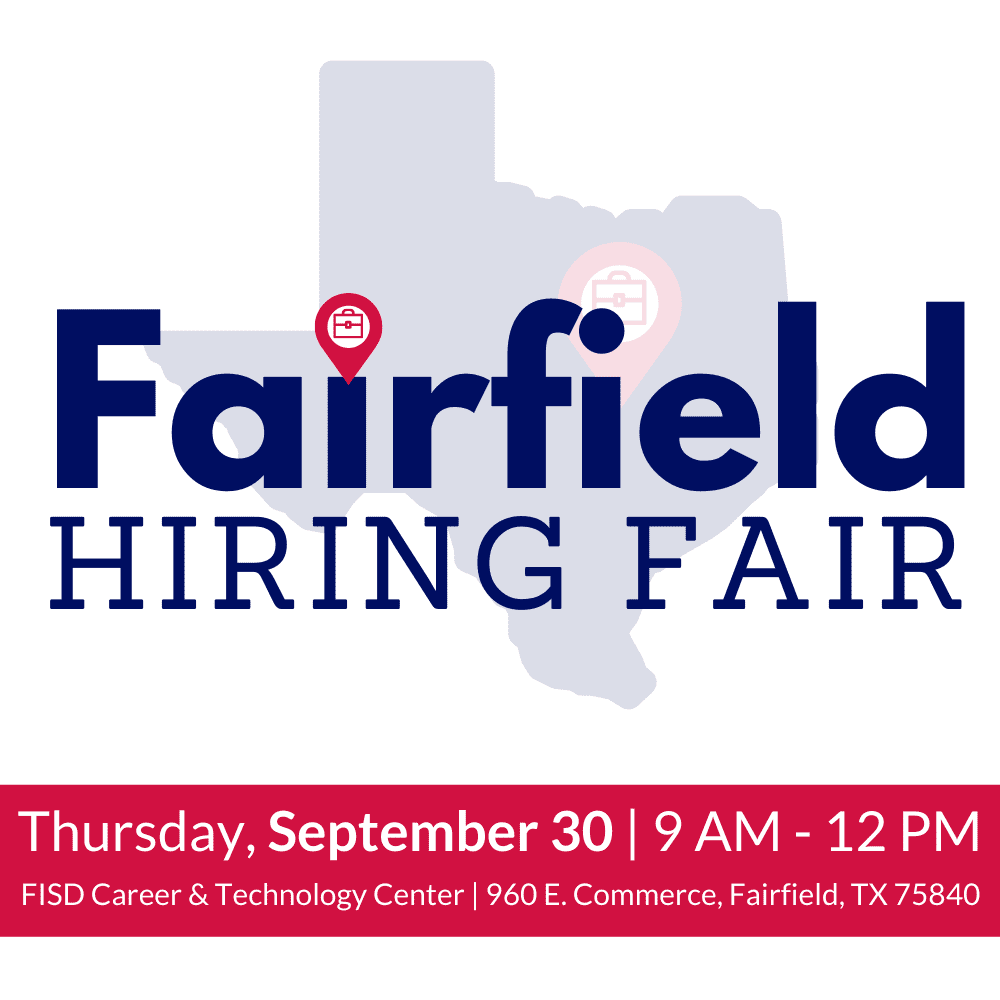 Fairfield Hiring Fair
???? Explore local job opportunities ???? Interview on-site ✅ Get hired on-the-spot! Join us for the Fairfield Hiring Fair on Thursday, September 30. Details below. ????
???? Thursday, September 30, 9 AM – 12 PM
????FISD Career & Technology Center | 960 E. Commerce, Fairfield, TX 75840
Your health and safety are our priority: We encourage social distancing and the use of masks and hand sanitizer (available at the event) to ensure your safety and the safety of others.